Only a week after its release on Netflix, the web television series Marvel's Jessica Jones already has the potential of becoming not only one of those rare cultural cross-over fictions, but a sociocultural watershed moment as well. The response on social media has been astounding and matches the quality of the show's writing and production: acute and analytical reviews and recaps abound, and it's been refreshing to see the internet sizzle over something other than cat videos — although I won't deny those have their merits too sometimes.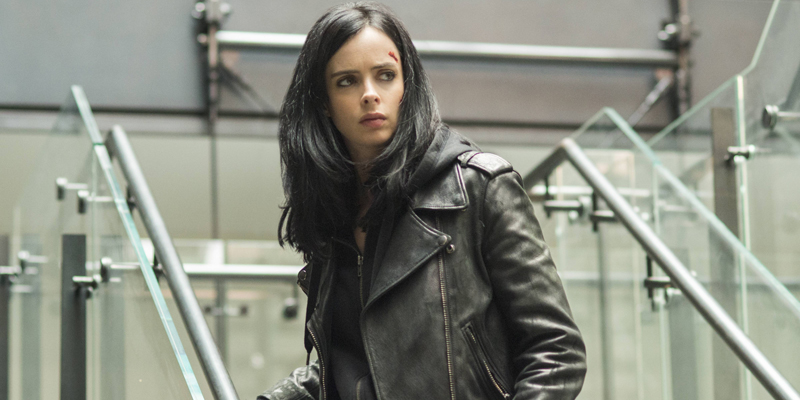 As Hollywood knows, revamped superhero stories are big news and big bucks in the Millennium. Due to its relative obscurity as a Marvel comix — the books tackled quite personal and disturbingly mature, postmodern themes for your average superheroine adventures — Jessica Jones made flesh had the advantage of advance buzz in the comix and fantasy community while offering the possibility to have a superheroine story developed differently without ruffling too many fan feathers. It is a refreshingly feminist show on many levels without having a ready-made agenda other than being an incredibly high-quality, tightly scripted, entertaining show that stays clear of stereotypes of any kind, even of its own fantasy genre.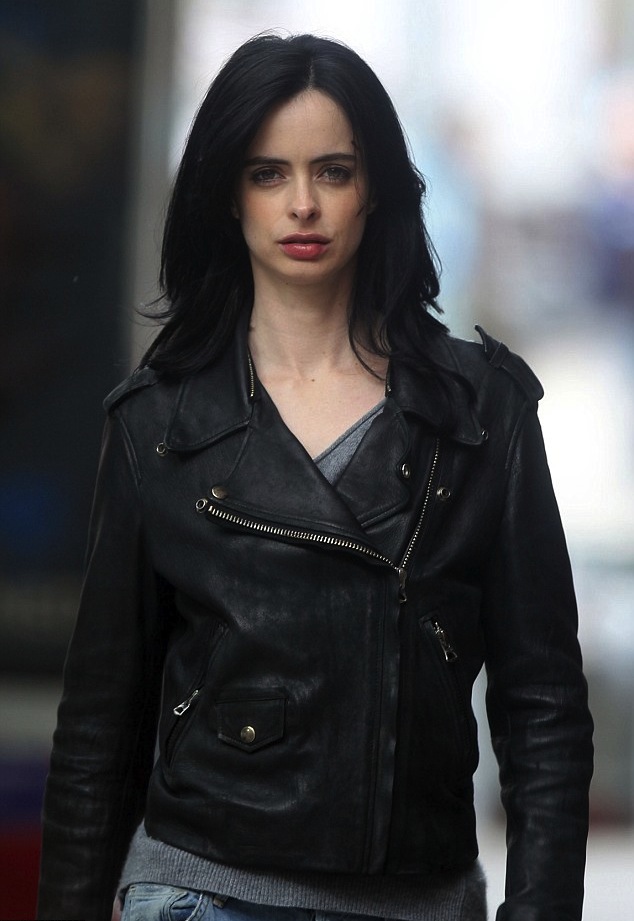 Showrunner Melissa Rosenberg unapologetically went to a dark, confusing place which feels relevant today, a barely fictionalized world where her lead female character is confronted by a much-too-real demon from her past. As has been correctly noted already in several articles and blogs, Jessica Jones is really about the trauma that follows abuse, about the everyday lives and dealings of the victims of predominantly (and symbolically) sexual violence searching for closure, a path filled with its share of anger, blame, resentment and debilitating pain. The show focuses on the aftermath of evil deeds instead of graphically depicting them as they happen; therefore it focuses on people rather than action, yet without sacrificing pace. Superficially the show's excellence resides in the strength of being a postmodern action drama that fuses genres; Jessica Jones' neo-Noir aesthetics — a depiction of contemporary New York City where brownstones and faintly-lit old school watering holes meet icy skyscrapers and high tech holding facilities, a haunting saxophone serving as aural background — blend well with quintessential superhero principles, which include origin stories elaborated upon gradually, and some choice fight scenes hinting at the power contained within but which never deflect the tense thriller mood.
Above all else, it is the character of Jessica Jones (played impeccably by Krysten Ritter) which reigns supreme in this series: she is a sophisticated character, a contemporary antiheroine par excellence, a strong, smart, tough, troubled, crucially flawed and consequently perfectly complex woman. In a show with a strong metaphorical component where abuse takes physical, emotional or symbolic forms for each of its characters, and as a drama that also explores the potential for evil — pre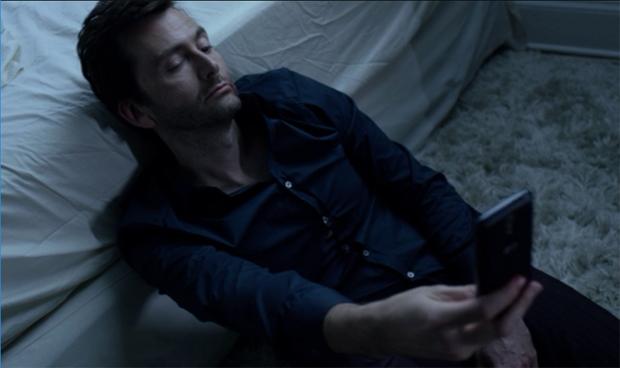 dominantly in the guise of revenge — in all of us, Jones represents the communal ego of battered souls everywhere, navigating the murky waters of healing, gaining a certain power that knowledge and self-awareness grant along the way but, and this is humanity's great pitfall, advancing on a journey which is rarely met with peace or wisdom at its conclusion. Every character, male and female, is defined by pain in this show including its Big Bad, mind-controlling psychopath Kilgrave (David Tennant in a thespian interpretation closer to his televised version of Hamlet than Doctor Who), a self-assigned nom de guerre even Jones derides. Kilgrave's psychological development as a villain eschews a simplistic "abused child becomes abuser" cause-and-effect by revealing a more nuanced backstory, merging unemotional yet caring upbringing, abandonment, lack of proper support and significant misunderstanding as tentative explanations for the making of a sociopath. In plain terms: good intentions went awry and created a monster. There is trauma in this bad man's tale as well but in a powerful being who never grew out of his narcissistic infantile phase, trauma expresses itself as genuine perplexity at the complexities of the human state. Kilgrave is confounded by powerlessness and morality, and struggles, as much was we do, with the inevitable choices and never-ending complexities created by free will.

In this sense Jones and Kilgrave, and every other crime victim in this show, look for closure by doing the right-ish thing as much as their own conscience will allow them to or will interpret it as such: it is this conflict within the victim's self that we rarely see depicted so honestly and so realistically in a television series. In a drama where the validity of hope is consistently questioned, two particularly heartbreaking and complex moments stand out. In a scene that is skillfully handed considering its topic and how easily it could have veered into psychodrama territory, a victim of Kilgrave admits in group therapy how freeing it suddenly felt to have no will, therefore no guilt, a thought she knows is as terrifying as it is damning but that every other person secretly shares. Meanwhile Jones wrestles with her own moral compass and confides to her longtime friend Trish (Rachael Taylor), another survivor of a different kind of abuse, that she has the possibility to impart compassion on Kilgrave, an altruistic move that could potentially save thousands but would deny his past victims justice, including herself. To paraphrase the title of one episode: what would Jessica do, indeed.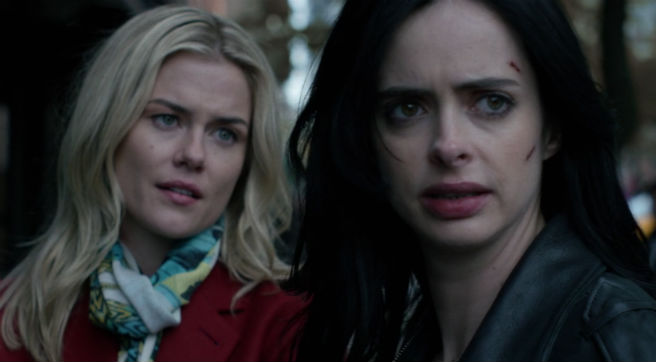 Addressing the intricacies of the human condition, Jessica Jones is a drama that recognizes complexity without condoning wrong doing, asks difficult questions without blaming, and offers nuanced empathy for all its characters. For a genre show, it does not turn away from emotional messiness, confronting it accurately instead while remaining entertaining — and binge-watch enducing. It is also truly postmodern in its display of doubts and its avoidance of convenient explanations or plot twists; consequently, a contradiction perhaps, it provides a more satisfying psychological exploration of fictional characters than many acclaimed American dramas of the past few years. Surprisingly Jessica Jones does offer hope: that this is a glimpse in the future of serial adult drama.