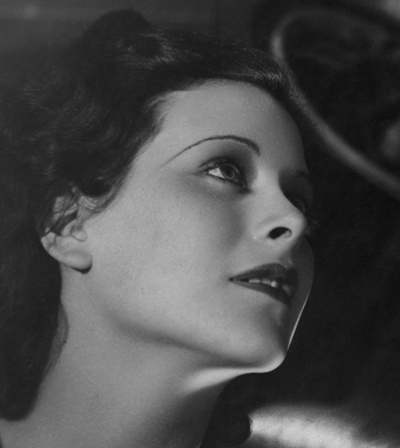 This blog entry is brought to you in part by Hedy Lamarr. Indeed, today's Google Doodle honoree was the co-inventor and patent-owner of the scientific magic used in our current Wi-Fi and other wireless technology called "frequency hopping." As the more intricate details behind this invention elude me, it proves easier to celebrate Hedy Lamarr's multi-faceted brilliance as an inventor, as an independent spirit and as an actor by spotlighting one smaller aspect of her life: her early thespian career, specifically her role as Eva in the groundbreaking Ecstasy.
Banned, censored and recut so many times over the decades since its original release in 1933 that one can hardly keep track, Ecstasy is not a masterpiece and would be remembered today as a footnote in a Hollywood movie star's career were it not for one distinction: featuring the first nude scene in a non-pornographic film. Those "first ever" assertions are sometimes difficult to prove but the movie stands out for a few other reasons as well. Along with its somewhat blatant yet gorgeously filmed erotic symbolism, and its baffling mix of surrealism, homoeroticism and semi-fascist propaganda (in the movie's last 15 minutes), Ecstasy introduced the world to Hedy Lamarr, then Hedy Kiesler, a star in the making in Austria who became "the world's most beautiful woman" once she crossed the Atlantic to Hollywood. Her career-making scene in my opinion was not the aforementioned nude frolicking in a creek and subsequently in a paradisiac field: it was her luminous face in the throes of what may arguably be the first on-screen female orgasm in the history of mainstream cinema.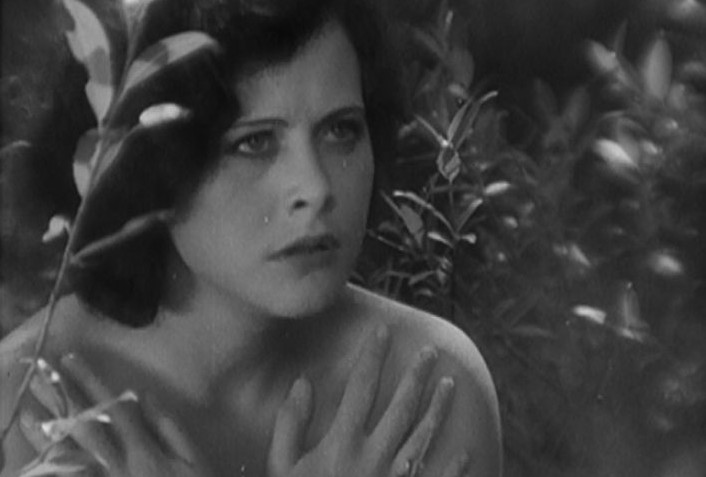 A beautiful young woman having an orgasm is not something uncommon nowadays on any screen, but a sexually inexperienced adolescent female deciding when, where and with whom she will have that orgasm is not depicted often in films or television, particularly in a non- voyeuristic or judgmental way. As I mentioned earlier, the erotic — not necessarily phallic — symbolism is heavy in Ecstasy but at the tail end of the Weimar era, the cusp of Fascism after all, the film's visually grandiose obsession with mares and stallions, bees and flowers, moist Nature and vital, primordial sensuality between fertile mates fits into the theme of the movie and its period. Cinematically, it truly is a gorgeous film, filled with close-ups, a swinging and swerving soundtrack accenting each mood, and it is served well by the 'photogeny' of its leads (Lamarr of course, but also the undeniable stud that was Aribert Mog, unfortunately a real-life Nazi poster boy who died on the Eastern Front). The film is more surrealist at times than its romantic drama status — a rom-com ancestor of sorts — would let on. Despite ending scenes which I choose to see as forced upon the filmmakers by the changing times — beaming Aryan young workers singing shirtless in the rising sun; beatific mother and child appearing on a building site absolutely out of nowhere — Lamarr's character Eva chooses to go her own way shortly before the credits run, leaving behind her short-term lover as she did her husband. Her body, as her sexuality, is under her own agency and answers to no authority, whether it be her lover, (soon to be ex) husband, or father.
True to an aspect of the last days of the Weim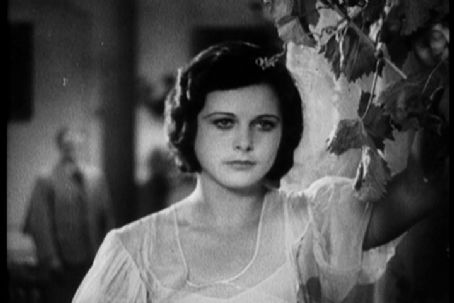 ar culture, the themes of nature and love are seen through the prism of spirituality and Western religion, with a fashionably psychoanalytical twist. Eva finds her Adam (Mog), as Emile (Zvonimir Rogoz), her older, repressed husband obsessed with order amongst the inescapable chaos of life, is pushed aside by nature's primal sexual force, what we also call love. As with Pandora's Box, another contemporary Weimar film dealing with mythology and symbolism, Emile as a neurotic urban man never had a chance. But unlike Pandora's Box's Lulu, Eva is not a female character deriving from a misogynistic view of women; Eva as the first biblical woman — if we ignore Lilith who could be the model of the destructive female figure in popular culture, therefore of Lulu — is in harmony with who she is as a person. The movie makes clear Emile dies because he is unable to be true to his own longings, and also because he cannot express verbally and sensually — perhaps sexually too — his love for Eva, who remains honest with herself and with men, always at peace with the prickly human condition of being a soul within a body.
Hedy Lamarr not having become a movie star is unconceivable from this sole performance. As Ecstasy's success depends on the audience sympathizing with its female main character, giving neither judgment nor condemnation, it is to Hedy Lamarr's credit that her talent, often unjustly decried when she was under contract at MGM, and her charisma beyond her tremendous physical beauty, are what make the character of Eva absolutely breathtaking. Lamarr's fresh, unadorned face, light years from the future artifice of Hollywood; her defiant yet compassionate eyes; her naiad mystery displayed freely in the lake scene; these star qualities which are deemed thespian abilities in the screen world are not afforded every promising starlet. That Hedy Lamarr was able to transcend her famous  screen goddess persona to allow herself to be, no more, no less, a smart, complex, brave and intellectually gifted woman in real life makes her even more special than when she was only "the most beautiful woman in the world."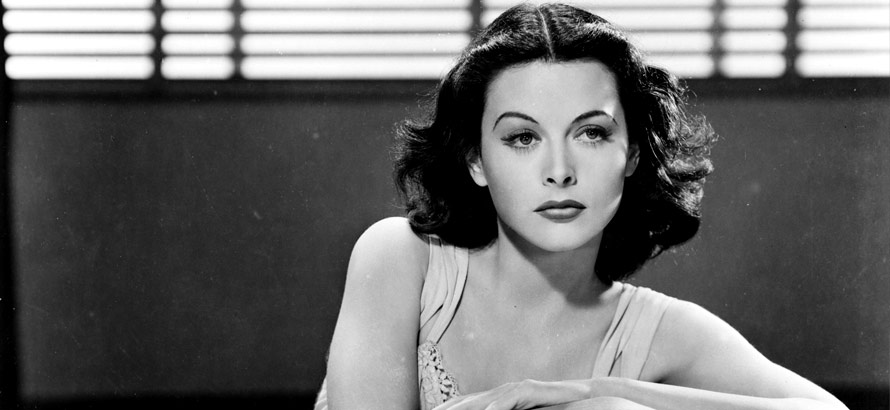 Read more about her in her honest autobiography, Ecstasy and Me.