Nick Cave and The Bad Seeds: Abattoir Blues/The Lyre of Orpheus
Album review by Sophie Auclair (2xCD, Anti-/Mute)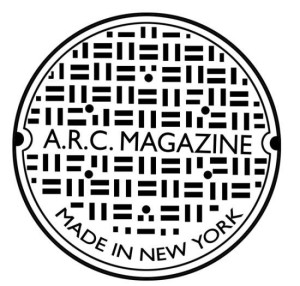 Beware of double albums: they are usually two hours of a good idea that lost its momentum 45 minutes ago, self-serving the narcissistic nature of the artist who believes all his material to be flawless. This girl here may be proven wrong though, with Nick Cave and the Bad Seeds' latest CD, Abattoir Blues/The Lyre of Orpheus; that is she may be,but not quite as it turns out.
In the past year since 2003's Nocturama, a delicious, smoldering surprise after 2002's introspective heartbroken balladry of No More Shall We Part, long-time Bad Seed and Cave's ol' partner-in-crime Blixa Bargeld left the building to concentrate solely on his own baby, Einstürzende Neubauten. Cave must have felt a little lonely losing his beloved compadre, since he hired a full gospel choir to back him up on nearly every song of his new album(s). Long gone was the hollering guitar of Bargeld ever since he'd started combing his hair and wearing Gucci suits; yet his influence and energy permeated every recording because there never was such a relentless attempt at sounding soulful as on these CDs. So where does that leave the other Bad Seeds? Despite countless press releases insisting on the "collaborative" nature of these songs, they all feel much the same, but without the gorgeous and intense masculine back vocals of yore, leaving this ladyfan a tad disappointed.
These two records are deemed different in themes and atmosphere, hence their inclusion on this double album as they complete each other. But this is Nick Cave we're talking about; his musical identity has been pretty much developed over the past, say, twenty-plus years? The songs are about love, death, Christian imagery, feeling like killing, feeling like being killed—no astounding surprises here. So there was little chance of finding such incongruous novelties as a drum machine or a disco beat anywhere; then again, being aware of Cave's self-deprecating sense of humor, a disco beat in the future is still possible, and honestly, may be preferable to that darn choir overpowering every song. The two CDs are quite similar in motifs and atmosphere: more intensity maybe on Abattoir Blues, more longing ballads and use of acoustic instruments on The Lyre of Orpheus. Jim Sclavunos drums on Abattoir…, Thomas Wydler on The Lyre…, but youcould be forgiven for notnoticing since those twohave been on-off Bad Seedsfor the past fourteen years.I guess the non-missing linkbetween the two CDs is, alltogether now: the choir.
Abattoir Blues, the first CD/ album/whatchyamightcallit, opens in style – and in force – with "Get Ready for Love," as the gospel singers, perfectly used here, turn into a mob of angels ticked off at humanity; ah, you and me both, kids. "Cannibal's Hymn" wins the song title of the year award, and shows a resilient melody for such an innocuous little tune. "There She Goes, My Beautiful World" is absolutely stunning, and will without a doubt take you to a higher ground, or at the very least, a singalong. "Nature Boy," the first single, sounds like a gazillion other recent Cave songs, an up-tempo tune about a dark-haired girl and the boy who yearns for her, and, I'm thinking, could this be a metaphor for Mother Nature? Oh, who cares, the choir! The choir!! It makes you want the song to end as soon as it starts. The eponymous song of the CD is a strangely modern sounding, almost-'80s-era Serge Gainsbourg clone that gives a strange FM-radio flavor to the album. Or maybe it's just that it was recorded in Paris and I'm fantasizing smelling Gitanes ciggies?
And then there's The Lyre of Orpheus, whose title song is perfection, du grand Cave, an ominous ballad where a murder occurs in the first thirty seconds (what more can you ask for? I'll tell you: no choir!). The following "Breathless" is a pretty-as-a-picture love song that almost makes you forgive the chorale. Almost. At this point I am seriously wondering if Bargeld would have let his old friend get away with so much, ahem, back vocalizing. What would it take to get Bargeld back, I wonder? That the Bad Seeds move permanently to Berlin? That Nick promises never to make fun of Blixa's shoes again? I'll get right on that. On "Babe You Turn Me On," Cave's voice reminds me of a soft-spoken Johnny Cash; the tune is an earnest and loving little thingy dedicated to whomever you please. I'm also enamored of the flamenco upstart of "Supernaturally," and wait—there are no gospel singers! Has the Lord of Pop Records heard my prayers? Oh yes, the boys are back, boasting "hey! oh!" while the fiddle spins you right into hell, or heaven, depending on your preference. It all ends with the lament of "O Children," which bears more than a passing resemblance to the Stones' "Gimme Shelter" in the chorus, but weaker, and longer. At least it feels that way.
This double album is lyrically consistent with the Bad Seeds' repertoire: the longing for the eternal feminine, the violence of passion, the harshness of the world we live in, described in funny, visceral, touching prose. I guess Cave wanted the gospel singers to add a spiritual touch that wasn't quite needed since, you know, he's Nick Cave and has always dabbled intensely in Good and Evil and all the earthly emotions in between. My personal gospel choir had always been the boys' voices: their intensity and power added the welcome touches of humanity and sadness (or joy) to so many heavily–themed Cave songs. I guess I just miss Bargeld a lot. Could it be that he was the one leading Cave away from self-importance? We'll only be sure of that next time